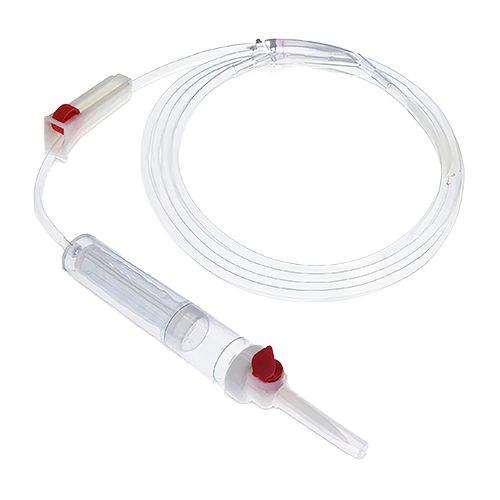 Loading…
(choose the specifications you require below)
Type:
Cap and Spike (BTS-01) (BTS-02);Vented Set with Cap and Spike (BTS-03) (BTS-04);Vented Set with Cap and Spike + Catheter (BTS-05) (BTS-06)
Closure:
Luer Lock with Needle 18G x 1.5;Luer Slip with Needle 18G x 1.5
AdvaCare is a CE, ISO and USFDA manufacturer of Blood Transfusion Sets.
Blood Transfusion Sets are manufactured for medical operations for reliable blood or blood component transfusion and to prevent clot passage into the patient.
AdvaCare's blood transfusion sets are manufactured with high-quality tubing prepared from medically treated PVC material and a highly accurate flow controller.
The translucent drip chamber allows for visual access and rapid adjustment of the fluid level. The sets come with a drip chamber, blood filter, roller clamp, injection bulb, luer slip or luer lock with needle 18Gx1.5, and catheter 1.5m.
These individually packaged sets provide high-quality delivery of measured and regulated blood to patients during surgical procedures and are certified with GMP, ISO, CE, and USFDA standards.